Over on Women's Running, I've been writing a bit of fashion-related content lately… And one thing I wanted to start with was why and how it can actually matter to you as a runner. Sure, it doesn't *really* matter what color you're wearing if your clothes fit and feel good. However, if wearing a certain style or color palette makes you feel more like a speedy badass, there's a lot of science that backs up the notion that feeling fast/good about what you're wearing can boost your performance. Think Clark Kent morphing into Superman. Side note: there are, of course, female superheroes I could compare to, but none lend themselves quite as easily to the mild-mannered reporter joke for me, or for using this GIF: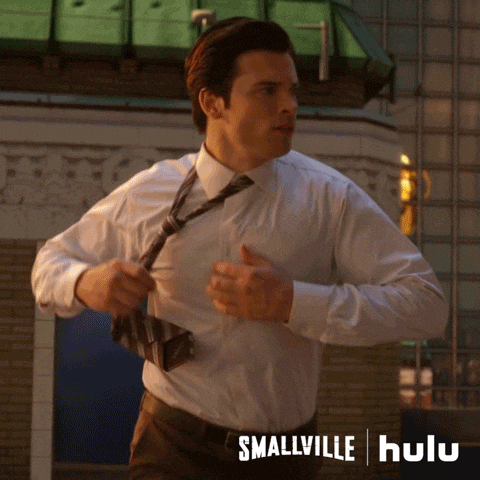 What I really liked about this was that there wasn't one 'this outfit makes you perform better' answer—it's all about personal preference (at least until we're talking about eeking out those tiny percentage points when racing at the highest levels). ANYWAY…
So, what's my best runner uniform? Racing and workouts differ because for my hardest training workouts, I rely on 'good vibes' versus technical apparel to feel like a badass, while for racing, I go for the performance fabrics (and the short sleeves from a chafing standpoint). I love my cycling caps, my lululemon speed shorts, and—very specifically—this singlet that only comes out for the toughest workout days because it's so old and worn-out, I don't want to waste a single wear. My dad got it back in the 80s as a bonus gift when he subscribed to Triathlete Magazine in it's infancy—I love it because it has a nerdy reporter/magazine undertone for this journalist, and my dad wore it a ton back then when he was training, so wearing it now has that association. Anytime I put it on, I feel awesome.
Let me know in the comments—what's your uniform for when you mean business on a run or ride?
Before you go, get subscribed for a twice-monthly set of tips, tricks + outdoor adventure motivation!